It sucks when your projects miss the mark.
Regardless of scale or scope, it hurts when projects fail and miss a chance to have a real impact. The judgment and disappointment that follow are intense.
Wasted energy and effort damage a lot more than our egos, they can delay progress in your community.
Your stakeholders are counting on you to create better opportunities.
Hersick + Webster helps leaders create success by turning
understanding into opportunity.
Engage with stakeholders in meaningful ways.
Focus on the right challenges and opportunities.
Succeed in creating a lasting impact and a place people love to be.
Go from good intentions to great outcomes.
As your community's strategic brand partner, we'll help you elevate and celebrate what makes your place special.
Let's get your project aligned with your vision and goals.
Turn ideas into opportunities.
Engage your community to understand what matters most.
Build your brand and create things that elevate and celebrate what makes your place so damn special!
Engagement unlocks possibilities. Inspiration and understanding is built from intentional conversations.
Find your voice and get aligned around what makes you truly you.
Put your community's best foot forward by choosing and crafting the right tool to deliver YOUR messages to the right audiences.
Tell your story and express your brand through your words and images.
Understanding engagement leads to better engagement …
leading to better understanding.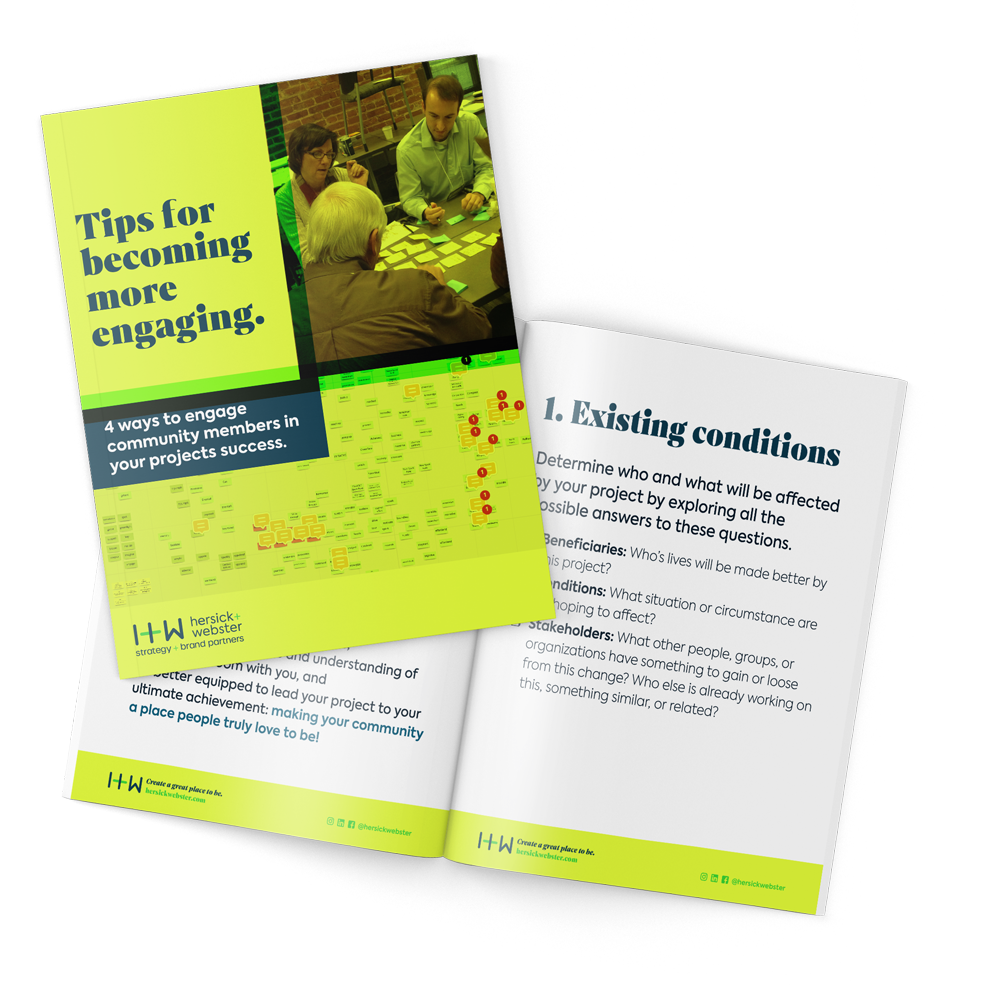 Engaging stakeholders in meaningful ways is crucial for your project's success.
Wondering how to make your stakeholders excited to engage with you?
Download our free project engagement planning guide to help you create an engagement and outreach strategy.
Through the guide's prompts you'll:
A little bit about what H+W is about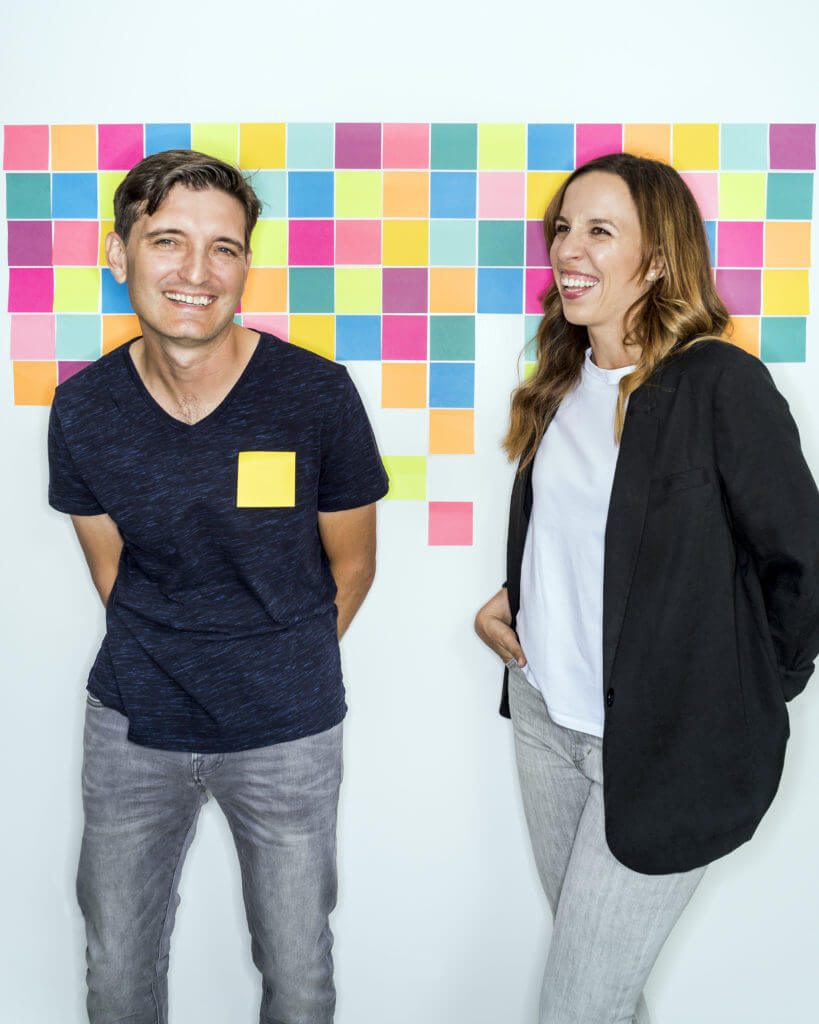 Helping good people, good places, and good ideas succeed is what we're all about.
At Hersick + Webster, we're passionate about helping leaders create better places and experiences. Through strategic engagement and a time-tested branding framework, we help communities and the organizations that support them reach their goals and tell their stories.
We believe in connecting people to places, inspiring conservation, and provoking thoughtful conversation … in inspiring adventure, action, wellness, and wonder. 
For more than 10 years, we've been using intentional design to help folks like you make the world a little (or a lot) better along the way.