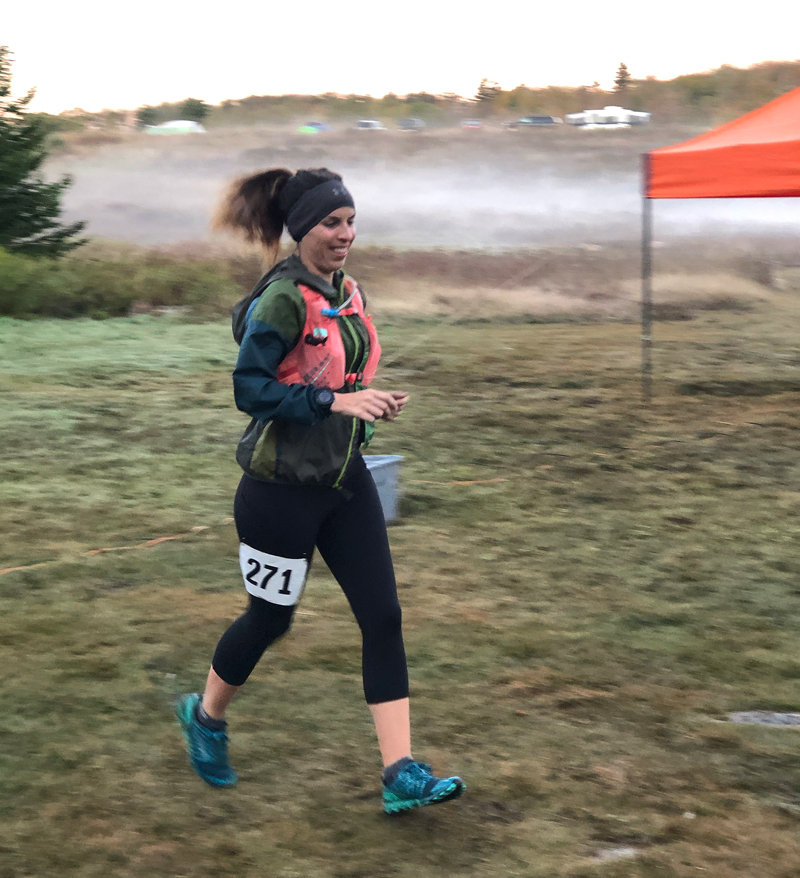 Long-distance running gives you plenty of time to contemplate all the things. This month we've both wrapped up some big running goals. I crushed my PR during the Freedom's Run half marathon and Laurel officially received the title of badass from the ultra runners in our lives by completing the WV Trilogy 50K (31 miles) over trails on the highest mountain in the mountain state. She's a BOSS in so many ways.
After months of training, the post achievement decompresses and release seems to amplify the sounds of change in the air. Rebrands, renames, relaunches, restarts, rethinking community impact … it's been a very thought-provoking and full month.
Maybe it's the beautiful fall colors we've been running through, maybe it's because our oldest got his first college acceptance letter, maybe it's my obsessive desire to finish the year strong, maybe it's nervous curiosity about what's really happening in this economy, maybe it's my recent trip to the Green Bank Radio Telescopes … or maybe it's because I should pay more attention to what Laurel is saying.
Do we need to learn to listen differently?
Becoming a better listener has been on my mind a lot. It's so critical. And yet, a lot of us–especially me–can probably become more intentional listeners.
Imagine how appreciated and grateful our customers and coworkers feel when we truly hear them. Imagine how much more intentional our decisions can be when we pause and listen to what the world is trying to tell us.
Change is in the air. Can you feel it? Can you hear it?
"Listening is about being present, not just being quiet." – Krista Tippett, host of the public radio show and podcast On Being.
What are you listening for?
Are you an optimizer or an innovator? The world needs both. What does your industry need you to be right now? These questions and more are definitely on my mind lately.
Listening creates better questions. Better questions provoke better answers.
To travel safely and efficiently back in the day, folks needed to keep their horses healthy. A veterinarian might hear these concerns and experiment with creating the perfect diet to fuel your horse. A blacksmith might invent a more comfortable horseshoe with better traction to help your horse travel longer and with a sure step. However, Henry Ford—the innovator—hears these same concerns and decides what the customer really needs him to do is figure out how to get everyone into a car and change the way the world moves.
What's gonna happen next?
As a designer of communication, most of the things I create are rooted in our human need to connect through story. But, as a business owner, I'm actively listening to conversations about things like AI, robots, geofencing, impact investing, and lots of other coming innovations. I hear them coming and I need to understand how they are going to impact how we deliver stories to each other. What skills do we need to learn? What does our team need to become in this next iteration of human experience?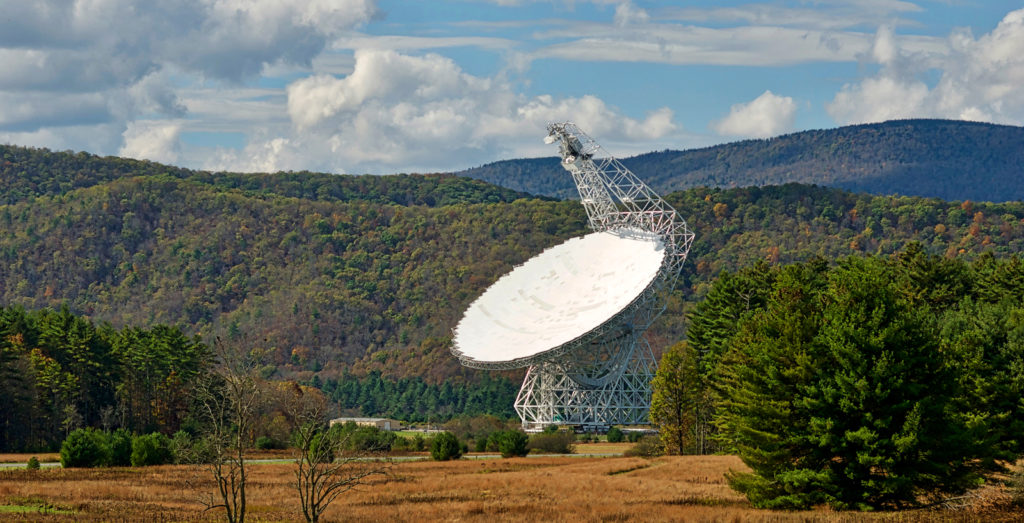 Image credit: John M. Chase / Shutterstock.com
Radio astronomy can teach us a lot about listening.
A couple of weeks ago I was at an Interpretive workshop at the Green Bank Observatory in remote and beautiful Green Bank WV. At GBO, Astronomers listen intently to sounds coming from the universe. Stars apparently have a lot to say … if you know how to listen.
In this quiet corner of WV, the universe has told us that it's expanding, shared knowledge about the building blocks of just about everything, given us a heads up about a black hole at the center of the milky way, and way too many other things to list here.
Just because something or someone isn't talking doesn't mean they don't have a lot to say.
Can you shift how you observe things to look at your opportunities differently? What can nature teach you about technology? What does the end of something reveal about the beginning of another?
Listening with your whole body.
Maybe to hear more we just need to change the frequency. Turn the dial and tune into the different signals that we're hearing, seeing, and feeling. In other words, let's try to listen for more than the words we're hearing.
What are the underlying feelings driving those words?
What is the broader world view behind them?
What are the fears, joys, hopes, and needs that are shaping that perspective?
Can you detect what feelings the person you are trying to serve is feeling as they talk about their wants and needs with you?
How does what you're hearing make you feel?
Sell me something worth buying.
People don't buy products. They buy how those things make them feel.
So … we must always be trying to get better at hearing how our customers want to feel. Only then can we can create products, services, and messages that will get them there. Sometimes that means changing the world, sometimes–probably most of the time–people just need us to help them smile. Sometimes what we need to do is to change someone's ordinary Tuesday night into one they look forward to … must-see TV, happy hour with friends, paint night, etc…
Help your customers feel something positive and they will feel confident and maybe even proud of doing business with you.
Meaning in our work is critical, but so is joy. I often have to remind myself that I can't always be so obsessed with changing the world … sounds like a business opportunity … maybe you can market relaxation to me? I'm sure Laurel would appreciate it 🙂
Quality listening equipment
Quality questions provoke answers that lead to deeper questions … and then greater understanding. A few of my favorites to get me started are …
Why is this important?
Why is this the right thing to do right now?
Who Cares?
How will this make the people you care about feel? What about the others?
What are the three most important things that need to happen to make this thing happen?
If you could only pick one of them what would you do?
Have you ever created personas of those you work with or for?
If not, you should. They will help you see what your biases and perspectives are and uncover gaps in your understanding. Knowing these things wills will help you ask better questions to fill in those gaps and challenge your assumptions.
It's not a perfect science, but it does get your mind focused on thinking about what your customers want and need rather than creating blindly.
Kudos to you for sticking with this loooooooong brain dump. To say thanks, we want to share some of our goto persona building tools to help get you started.
Give them a try and report back. Send me an email or give me a call and tell me how it goes. I'm looking forward to hearing what your hearing and practicing my ever-evolving listening skills with you.