September is National Childhood Cancer Awareness month. Cancer doesn't discriminate, and it's hard to fathom that every day, 43 families will hear the word, "your child has cancer."* Special Love, a nonprofit organization that provides cancer families a community of support, made up of other patients and families who know and understand the trials of the cancer experience, is one of our clients that's especially close to our hearts.
"For more than three decades, Special Love has helped children with cancer to "just be kids," through camps, emergency financial assistance, college scholarships – and, most important, a community of support that assures these struggling families they're not alone in their battle."
Over the last few years, we've worked alongside the team at Special Love, branding their brochures, fundraising devices, their website, alongside their annual fundraising gala invitations and collateral.
When we met with the marketing team of Special Love earlier this year, we discussed possible ways to expand their social media reach, and explore new ways to communicate through their channels and to drive traffic to their website. Connecting people to the impact that camp has on them is a big part of Special Love's marketing, so telling the unique and powerful stories of campers, counselors, medical staff, parents, and siblings is a critical component. We ran with the idea of literal stories from these individuals, much like Humans of New York, but in this instance, Humans of Special Love. This month, adjacent to Childhood Cancer Awareness, Special Love has been telling the amazing stories of some of the incredible individuals that participate in their programming through multi-post drops.
Chelsie Davis, Development Coordinator at Special Love says "Humans of Special Love has been an incredibly inspirational and humbling project for Special Love. It's truly special to hear our campers and volunteers tell their stories in their own words. We have always known our campers and their families possess strength, courage, and resilience beyond anything we can imagine. Humans of Special Love allows us to put those thoughts into words. We are honored to be able to share their stories in recognition of Childhood Cancer Awareness Month."
Check out the above stories on Special Love's Facebook page.
Engagement? You better believe it!
These stories are heartwarming, heartbreaking, tear-inducing, smile-making, and super inspiring. Special Love has seen huge increases — say +430% reach! +425% interaction! — with their Facebook posts alone. We expect their engagement to continue to increase for the remainder of the month.
As a result of this campaign, we've seen a dramatic increase in engagement. The majority of our audience is on Facebook, and the format of the campaign lends itself well to that platform. We're thrilled that the campaign has been so well received. It's truly a testament to the inspiring people who comprise the Special Love community. Increased engagement is always wonderful, but at its heart, Humans of Special Love has always been about the people we serve. For us, there's no better way to recognize Childhood Cancer Awareness Month than to share our platform and empower our campers to tell their stories. – Chelsie Davis, Development Coordinator at Special Love
In addition to the posts, we created Facebook profile frames for supporters, family members, and the like, to help make Facebook "gold" for Childhood Cancer Awareness Month.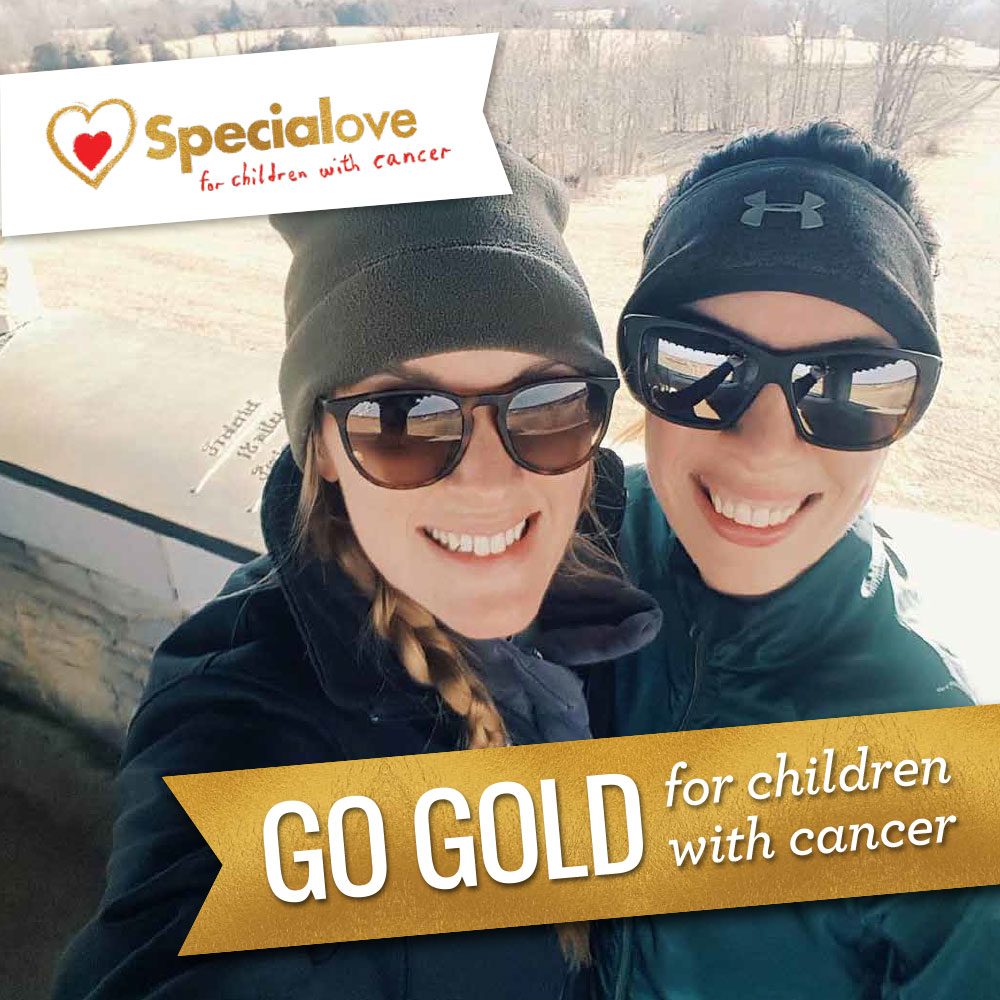 Please help us help Special Love. Give them a follow on Facebook or Instagram; or, go visit them at specialove.org. They're always looking for volunteers, you can attend one of their fundraising events, and donating is always an option too.
*from Children's Cancer Research Fund