It's time to focus. Let's all double down on finishing 2019 strong!
Well … that went fast. Seems like just a few weeks ago (hey January, I'm looking at you) we were talking about all the things we wanted to get done in 2019.
Listen … I know that 2020 is still four months away, but we're already begging to plan projects for Spring 2020 for our clients.
All this forward-thinking has prompted me to take a few deep breaths and pause.
Are you a goals person?
Our team definitely is. Sometimes we might even get a little too ambitious with the number of things we try to accomplish. It's hard to make significant forward progress when our attention is pulled in too many directions.
Sound familiar?
I'm about 30 days early for my Q3 review, but this timely reality check has helped me see that I've missed the forest for the trees this year. When 2019 started, I made some goals and then each quarter I added a few more on top.
At some point in July, it became painfully obvious that this year has been filled with a lot more seed planting and planning than I originally envisioned. I say painful because I've kept beating myself up for missing what I thought were my targets.
I was so focused on all the unaccomplished things that I failed to see the major progress we've made on the big things that will matter as we grow our company's impact.
What matters most right now?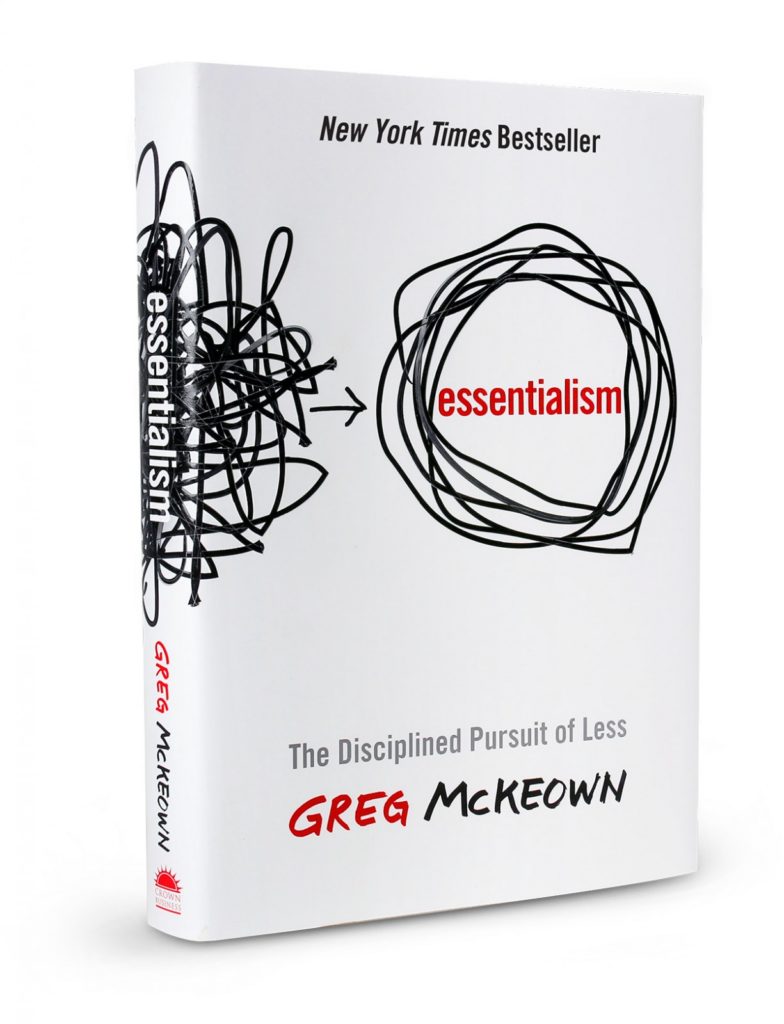 Earlier this year I read Essentialism by Greg McKeown. I love this book. For my scattered, enthusiastic, idea-generating brain, the lessons learned have really helped me focus.
"To embrace the essence of Essentialism requires we replace these false assumptions with three core truths: I choose to, Only a few things really matter, and I can do anything but not everything" — Essentialism
The concept of distinguishing the "trivial many" from the "vital few" is something I can't stop thinking about. The book has me asking myself "What is the most important thing I can do right now?" all the time.
Maybe that's what all of us should be asking ourselves as the season changes.
Regardless of what you set out to do in January … where are you now? and, where do you want to be on December 31?
I realize I'm not going to be able to achieve all the goals I set for our company in these next four months, so I'm taking inventory.
How can we make significant forward momentum so all the seeds we've planted in 2019 will grow into a beautiful, vibrant, profitable, and hugely impactful 2020?
If you had to choose only one … what is the most important thing you could focus on right now?
What about you? What one thing will set off a domino effect and propel you forward?
Here's the exercise:
Grab a stack of sticky notes and a sharpie.
Write all your goals and to-dos and plans down.
Only one item per sticky note please.
Stick them all on the wall.
Identify patterns.
Narrow to the most impactful ideas by asking …
Who will this impact most?
How will this help us grow?
What other things will be impacted if we achieve this?
What do we have to stop doing to focus on this?
What do you see?
What's the one thing on that wall you could focus to create the biggest return? What one thing can you accomplish to set you up for a strong start in 2020? That's where you need to be.
Take that thing and create a SMART Goal: Specific, Measurable, Achievable, Relevant, and Time-Bound.
We're big fans of SMART goals at HW and when you bring us in to consult or facilitate your team, you're gonna love them too.
Take that goal and run with it towards pumpkin pie, holiday parties, and January 1, 2020.
Need help finding your focus?
We get it. Sometimes we're too close to see the big picture. We get that way sometimes too. Thankfully, we have partners who can help us look at our challenges and goals with fresh eyes.
Let's talk.
If you need a fresh perspective, some help creating SMART goals, or getting all your ideas, challenges, and goals organized, click on the button below to schedule a free 30-minute consult.
–James